NOW ACCEPTING NEW CLIENTS
Payment plans and reduced fees are now available
In recognition of the economic crisis which the covid-19 epidemic has caused, Ricky Harris, Attorney, will offer reduced fee and payment plan options for most cases. Free telephone consultations are available. We want all persons to have legal representation, especially during this difficult time.
Attorney Ricky Harris has thirty-five years of experience as a criminal and civil trial attorney. We are dedicated to maintaining the highest standards of professional competence and are committed to taking the time to understand each individual client's problems and needs.
The Harris Law Firm is in the Buisness Technologies Center office building which is located at 145 N. Church Street, Suite 501, in Spartanburg, SC
Phone: (864) 591-4250
E-mail: rickyharris@rharrislaw.com
Ricky Harris, Attorney, offers legal services in all courts in the State of south Carolina in the following primary areas of practice:
Criminal Defense (Drug Trafficking, Domestic Violence, and Violent Crimes)
Ricky Harris' criminal practice has included representation of individuals in death penalty cases, murder cases, and other serious violent felonies. Ricky Harris has represented numerous individuals who have been prosecuted for drug trafficking conspiracies by indictment by the South Carolina State Grand Jury and the County Grand Juries of South Carolina.
Ricky Harris also accepts representation of cases in Magistrate's, Municipal, and Summary Court in most counties of South Carolina with the primary emphasis in the area of DUI, simple drug possession, and criminal domestic violence.
DUI and Felony DUI Defense
Ricky Harris has extensive experience and knowledge in the areas of Driving Under the Influence cases and Felony Driving Under the Influence cases involving serious bodily injury or death.
Divorce and Child Custody
Ricky Harris, Attorney, provides legal representation in the Family Courts of South Carolina for matters relating to contested divorce, child custody, and contempt actions relating to matters of child custody and child and spousal support payments.
Personal Injury and Automobile Accidents
Ricky Harris provides legal representation for the victims of accidents resulting in serious injury, scarring and disfigurement, or death. Ricky Harris has extensive experience in the collection of automobile benefits for the victims of accidents resulting in personal injury.
Appeals and Post-Conviction Relief
As part of Ricky Harris' criminal defense practice, Mr. Harris offers legal representation in the Courts of South Carolina and the Appellate Courts of South Carolina for matters relating to direct appeals, criminal convictions, and post-appeal matters relating to the reversal of convictions in post-conviction relief proceedings.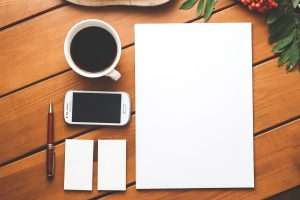 Free Initial Consultations
It is our policy to provide free initial consultations on all legal matters. This consultation may be by telephone, pre-arranged telephone conference, or office conference. We also offer free initial consultations via e-mail. Since e-mail cannot assure strict attorney-client confidentiality, it may be necessary for us to have further communication about your legal situation. The free initial consultation identifies your legal problem, outlines your legal needs and estimates the cost of representation. Every effort is made to tailor the cost of legal representation to your individual situation.
Ricky Harris welcomes referrals from other attorneys. Attorney Ricky Harris has thirty-five years of experience as a trial attorney representing clients in criminal and civil cases in all of the courts of South Carolina and in the Federal District Court for the District of South Carolina.